I was delivering food and worked as a courier on my electric bike for 4 years, mainly doing Uber Eats and Stuart (same as Just Eat but a different app and service), and Deliveroo. It was hard to get access to delivery where I lived in Sheffield UK. I was an early starter in this job. Using an electric bike is more accessible than a car and a motorbike as you don't have to submit proof of insurance and MOT to the food companies.
You can read about why I stopped delivering here and the accessories and tips I have.
Electric bikes are rechargeable, and they cost only a few pence for each charge less maintenance is required on a bicycle, so the maintenance costs are low, so they are the perfect mode of transportation for courier or messenger service, or food delivery. They are good for quick short deliveries and are good for getting through traffic.
Not only is it good for the environment it's also sustainable, as most bike frames last a lifetime, if you enjoy biking on a normal bike, you will also love having electric power as a fallback when you are tired.
Don't try to use an e-scooter or tricycle to deliver. You will stand out a mile and could get stopped for doing this. Make sure your bike is a two-wheeler. It doesn't have to be an electric delivery bike, but an e-bike is a must in some cities unless you are very fit.
I have a lot of experience in this job and at times I had to walk home pushing my bike for various reasons. Hopefully, this article will help you find a bike and be a better delivery rider than I was. Many delivery riders come into this job underprepared. You will have an advantage after reading this.
Please use the table below to find the tips and answers to any questions you may have.
I will go through some of the accessories needed to do this job. Also, at the bottom of the page, I have tried to make a list of what I would consider the best delivery e-bikes. This is for fast food meals, groceries, or parcel delivery and does not include a bike you would use for pleasure, as you need a totally different bike to deliver takeout with.
Before you buy your electric bike, consider this
1) As a delivery rider, you want the biggest battery you can find, the battery comes in ah, which means ampere-hours, read more about this here the bigger the AH, the bigger the range, and the range is more important than speed, but speed is the second most important, but big batteries are expensive!
2) Do not spend 4 grand on a spanking new stylish e-bike. This job is hard on your ebike. It will be covered in scratches and wear and tear. You need a workhorse bike. You wouldn't deliver in your Ferrari. Your budget should be between 500-2500 max. Bits have fallen off my bike and it makes all sorts of clanking noises, but it keeps going. It's a workhorse, you're not cruising in the Cotswolds.
3) There is a legal route and a non-legal route. If you want to stay within the law, you need to have a bike with a  motor of 250 watts or less. 250 watts and more is classed as not legal in the UK. If you do, the max speed is 15.5 mph, you can derestrict some bikes to make them go faster but this will invalidate the warranty and is still not legal.
4) Think about the wheel size more about that here and the size of the bike, most bikes are massive, and they won't fit in a car at least not with ease, are you riding to work, or putting your bike in the back of the car or van? check the sizes
Many people go the illegal route. I've done both. It's faster if you use a 500-watt or higher bike. It's as simple as that, will you get pulled over by the police? Well, I've never had it happen or know anyone personally that has, and mention this on boards on Facebook. You will get attacked for even considering an illegal bike, if you kill someone you will end up in prison etc. It's just a calculated risk. Don't be an idiot and you will be fine.
If you are going this route, that's fine. It would be best if you were comfortable with it. If you are worried, then buy a legal bike and de-restrict it. Most self-built ebikes are illegal. There may come a time when the police crackdown on this. Who knows? but it's pretty difficult to tell an illegal bike from a legal one, so I think the police don't have the time for this kind of problem currently.
Just so you know, you are supposed to have insurance and an MOT for any bike over 250 watts, like any other vehicle on the road. Therefore, it's considered a moped in the eyes of the law. That is the law, no matter how inflexible it is at the moment.
It is also illegal to use an electric scooter to deliver food. I have seen people doing this on YouTube, but once they find out you are doing this, they will remove you from the delivery platform.
4) Making deliveries too quickly will get you banned quickly. If you use a de-restricted takeout meals delivery ebike and are going 30mph for every delivery, you will get thrown off the platform as they will assume you are using a car. There is no return from this ban, so you can go too fast. I generally ride at 20mph when delivering.
5) Consider getting a folding bike. You can put them in the back of your car. This way, you can go to different areas close to you, you can experience which areas pay you the best, riding to a restaurant far away can sometimes take 30 mins. It's better to have a motorized backup solution. The only problem I found with this was the weight of the bike. You want a relatively lightweight bike you can lift onto the back of your van or car.
Once you find the best areas, you can plan from there.
The best delivery bikes I recommend and why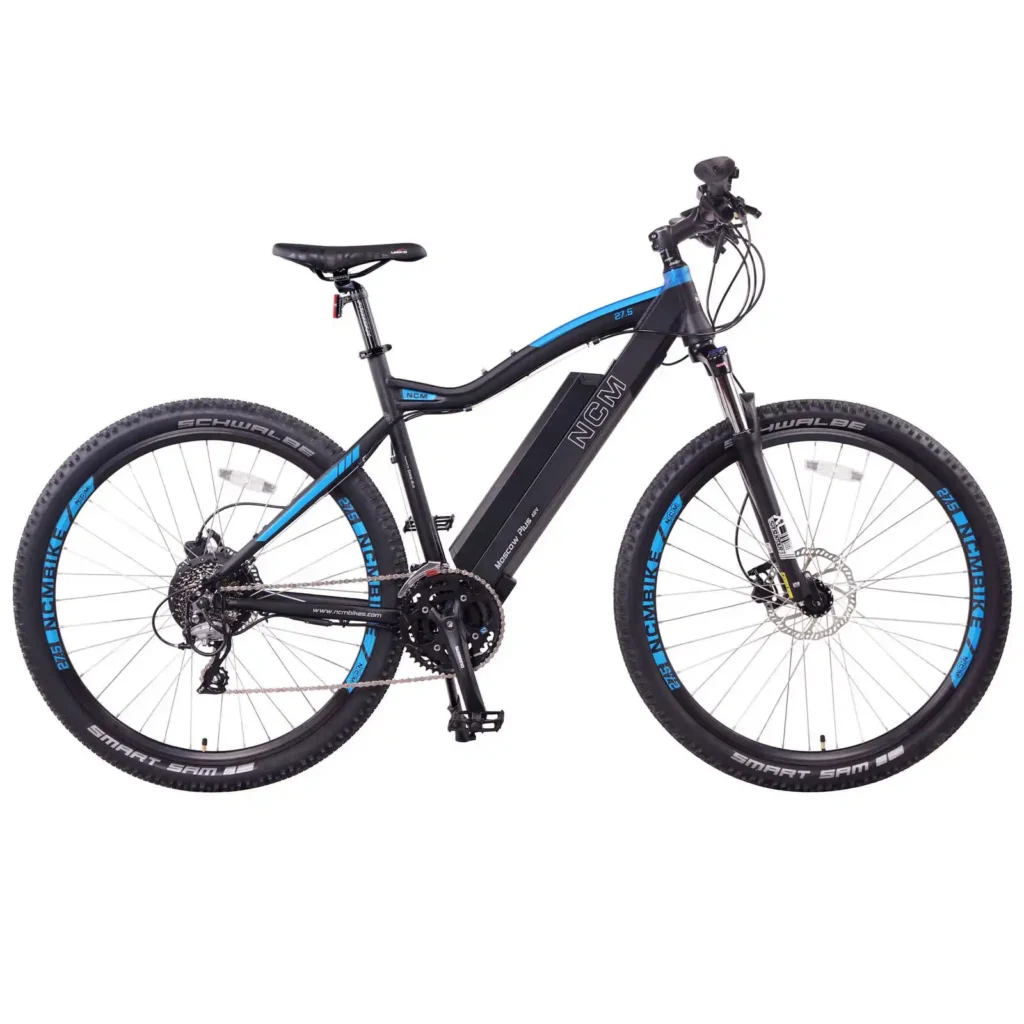 This is the best delivery bike on a budget out there. I had one with 29-inch wheels. It was my first delivery bike. It did over 1500 miles on mine. You will not find a bike with the same size of battery and motor for a cheaper price. It was made in Europe. This bike is quality built like a tank in Germany and I used it for 2 years delivering food. It was superb. It has a large battery but you will need 2 batteries if your work a full day shift.
The only reason I stopped using this bike is I felt a bit hunched over and was making my back ache, but that's just me if you ride a mountain bike, 99% of people won't have this issue.
It is a 250-watt electric bike, so all perfectly legal. It's also pedal assist, which means the motor kicks in when you start pedaling. There is no throttle, so there is no pure electric assist, as throttles are illegal on electric bikes in the UK (many still have them).
These bikes are manufactured in China (like all bikes) and assembled in Germany. Apparently, this company sold 3 million of these bikes in one year, as you can imagine that is a lot of earnings for a company. Three million times £1000 at the time is a staggering 30 million.
The battery on this bike will get me through one shift (it's called a Dorado battery if you want to Google it and check the prices beforehand). For example, from 11.30 in the morning till 2.30 in the afternoon, you will be using it on full power settings, so the battery will drain quicker than on the lower, slower settings. I would only do one shift a day.
Good points
Good price
Excellent support, mostly email, but it was excellent.
Good quality has a durable frame, is bomb-proof, and is a solid ride.
A massive long-range battery can get replacements.
The amazing spec cannot be matched for this price.
Easy to use, the battery has a key and an on-off switch, that is all.
Reliable hub motor.
Bad points
Batteries are expensive to replace, and sometimes hard to buy.
The sitting position is not upright. I have problems with a sore neck sometimes.
Punctures were my main issue, so I needed to use Tanus armor
It's big and heavy. I used to lift it into my van and nearly put my back out!
You can only buy online, which can make returns annoying if you need to do them.
No suspension (buy a suspension seat post)
2)
How many food deliveries can be made on an electric bike in a day?
When I did a 3-hour shift, I would get around 4-8 deliveries more occasionally. Usually, I would make between 15-30 pounds, but sometimes, you would end up with 1 or 2 orders, and some days none at all. I started with Uber Eats, which was new back then.
It was quickly oversubscribed and people used cars on bike accounts to avoid paying for delivery insurance. Lots of delivery drivers still do this. Please don't think it's a stupid thing to do, and you will get 6 points if you're stopped by the police.
Assuming that the electric bike is fully charged at the beginning of the day, and the delivery route is reasonably flat with no significant hills, a typical electric bike can make between 20 and 40 food deliveries in a day, but you will need 2 batteries or one very big one!
I upgraded mine to a 24 ah (ampere-hours) battery, which lasts as long as I need. I personally like a fat tyre bike, so you are sat in an upright position, not bent over like you are on a mountain bike.
You will need a solution for your phone. I wear a strap around my neck with the phone attached. You WILL drop your phone all the time.
Doing deliveries on e-bikes is fun. The motor helps you keep pace, it would be far too slow for someone's burger or chips on a normal pedal bike.
You will need a good comfy helmet and a lot of courage to cycle the roads, so be careful out there.
Cost Of Bike And Batteries.
So you are probably thinking about how much I need to spend. You can expect to spend around £1500+ for a decent bike and around 300-500 for an extra battery.
A starting point could be an e-bike kit you can buy on eBay and a 2nd-hand bike to fit this too. The problem with this is fitting the kit is a tricky and technically challenging problem, because some problematic bikes are not designed for electric motors and many have really powerful motors which could present you with legal issues.
Battery. Ideally, you need something around 20ah for long shifts of delivering food. For the lunch or evening shift, you can get away with 13ah.
I plan to find cargo bikes for my shop that people can order. If you are interested in this, please message me. If you have images of what you are looking for, please send them.
There is very little choice on eBay and in UK online stores because these bikes are so heavy and expensive to import.
Answers to Common Questions with Explanations
Are you allowed to use an electric bicycle or scooter for delivering food?
It's perfectly legal to deliver goods on your e-bike and you do not have to provide any specific information about your bike, motor size, or anything at the moment, there is no check to see if your bike is legal or not with the apps themselves.
However you cannot use an electric scooter to deliver food, it's not legal, people do it and they get away with it, but if the delivery companies find out they will ban you.
Are e-bikes good for delivery workers?
They are a perfect solution for someone who wants to get fit and also deliver food or items, you do not need insurance or MOT to deliver food on your bike, you do not have to use an ebike though you can use a normal pedal cycle to deliver food.
[starbox]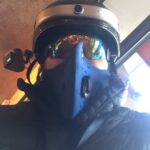 I'm the passionate mind behind this online web shop. As an avid cyclist, I have a particular fondness for electric bikes and scooters, believing they offer a unique sense of freedom and joy. Not only do I enjoy riding them, but I also take pride in reviewing and sharing my insights about these fantastic machines. Additionally, as someone who suffers from dry eyes, I'm committed to stocking products that genuinely enhance and improve people's lives. Dive into my shop, and you'll find a curated selection of e-bikes, scooters, and other life-enhancing products that I stand by.